Dream Job? You Can get Paid $17,000 to Stay in Bed for Two Months
Think Of All The Netflix You Could Watch!
If you're the type of person who dreams of a life where you don't have to leave your bed, great news, there's a job out there that will pay you about $17,000 to spend two months in bed.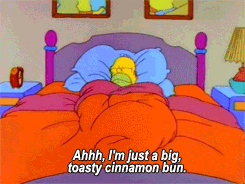 It's a study about the effects of "mirogravity" on the body for long durations of space travel by the Institute for Space Medicine and Physiology.
Candidates must be healthy men between the ages of 20 to 45, who don't smoke or have allergies. They also have to have a BMI between 22 and 27. During the test, volunteers will have to eat and perform all bodily functions in bed for two months.
You can sign up here.