'Wonder Woman' Makes Box Office History
It's The Biggest Opening Ever For A Female Director
Looks like DC finally got one right. Wonder Woman surpassed the $95 million it was estimated to make opening weekend and made $100.5 million in North America.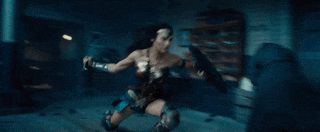 The superhero film starring Gal Gadot and directed by Patty Jenkins has broken the record for the biggest opening ever for a female director, breaking the previous record of $85.2 million held by "Fifty Shades of Grey". Fittingly, 52% of the people who went to see the movie this weekend were female.
The film received an "A" CinemaScore from audiences and a 93% score on Rotten Tomatoes, making it one of the best-reviewed superhero movies of all time.
(cover photo via BagoGames flickr)