Game of Thrones Season 8 to be Delayed for a Real-Life Wedding
Hopefully George RR Martin Doesn't Have A Hand In Planning This Wedding
The winter isn't the only thing delaying season 8 of Game of Thrones. Kit Harrington, who plays Jon Snow in the show has asked producers to shut down production for one day for his wedding.
He has been dating Rose Leslie since 2012. The two met on the set of Game of Thrones and shared some pretty intimate onscreen moments.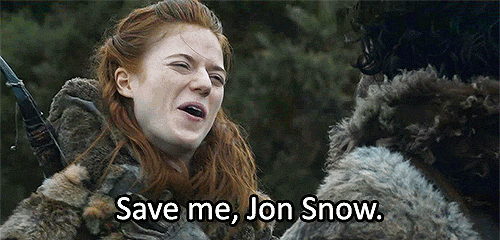 Snow was on the "Jonathan Ross Show" this weekend and he revealed that the wedding will take place at the same time that the final season would be filming. They met on set, so naturally they've got tons of friends among the cast and crew that they would want to attend the wedding. "I said, 'I'm getting married and it's your fault actually'… I was like, 'You need to factor in a "Game of Thrones" wedding by the way.' They have all got to be there so the whole thing has got to shut down."
The wedding will only take one day, so it won't be Jon Snow's fault if season 8 is delayed again. It's just so easy to blame someone who knows nothing.