Jude Law to Play Dumbledore in 'Fantastic Beasts' Sequel
...in the second of five parts of the prequel franchise
As a Harry Potter fan, this news intrigues me.
It's just been announced that Jude Law will be playing Dumbledore in the next installment of 'Fantastic Beasts and where to find them'. It will be the second of five parts to the prequel franchise. J.K. Rowling says 'Fantastic Beasts' will explore the formative years of Dumbledore's life.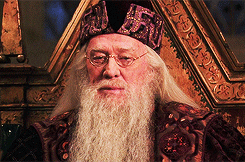 Production for the second 'Fantastic Beasts' film starts this summer. It's expected to be released in theatres next November.